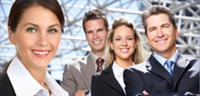 The Australian Space Agency (ASA) is an independent central entity for aerospace and related activities in Australia. We provide a comprehensive communication hub for professionals, amateurs, and the wider community.
Structure and implementation with progressive attributes continues to yield a highly skilled team. With a strong sense of direction we share in the privilege of promoting and advancing Australia's Space Industry.
We undertake our own various projects, including infrastructure, research and development, and education. Clients and associates benefit from our comprehensive suite of services. These include engineering, design, support, training and much more.
It is also a dynamic portal for promoting aerospace related businesses, organisations, activities, projects and individuals.
The ASA structure and business systems combined with our penetrating mission and vision will be the key to the agency's continued success and prominent future.
Mission
To unify and advance space related science, services, exploration and travel, resulting in new commercial opportunities for Australia.
Vision
To be the central entity for space activities within Australia and provide sustainable access to space for all mankind.
Search: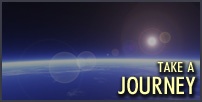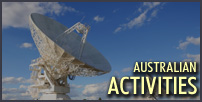 Find out what Australian scientists have planned as our future aerospace activities.
More

View Image Gallery

The Australian Space Agency has numerous amateur activities and associations that are open for community involvement. Join other enthusiasts and share the excitement of Space.
More