Square Kilometre Array (SKA)
In the 21st century, we now seek to understand the complete evolution of our universe and its constituents. To attack these fundamental questions, a new generation of astrono...

The Australian Square Kilometre Array Pathfinder (ASKAP)
The Australian SKA Pathfinder (ASKAP) will be a next generation radio telescope incorporating novel receiver technologies and leading-edge ICT systems. It will be a world-cla...
<< Prev
Next >>
Search: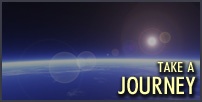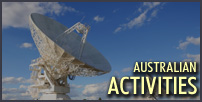 Find out what Australian scientists have planned as our future aerospace activities.
More

View Image Gallery

The Australian Space Agency has numerous amateur activities and associations that are open for community involvement. Join other enthusiasts and share the excitement of Space.
More