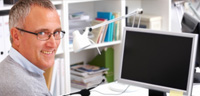 The Australian Space Agency is a place to explore the greatest of human adventures, quench the desire of innovation and expand beyond individual limits. We are leading the way in preparing Australia's space generation.
As the agency expands, the need for achievers, leaders and visionaries in scientific technical and commercial fields will be required.
How to Apply
If you can grow, think, dream and create, the ASA has a range of employment and voluntary positions, all with great personal rewards. To view our current positions, click here. In the event of there being no available positions, you may choose to email your CV or resume, including a covering letter, highlighting your area of expertise to hr@australianspaceagency.com.au. We will review your details and priority file the information for future matching to employment possibilities.
Leading the Way
Individuals who are part of the ASA bring inspiration because they have been carefully matched to our recruitment and employment mission and vision, which is applicable for both remunerated and voluntary positions.
Employment Mission: To employ motivated people with mature, confident personalities, who cheerfully contribute to the development of the agency. These people will find value in good interpersonal relationships. They understand the importance of effective constructive criticism, and are considerate and polite in developing difficult and challenging projects. They enjoy personal development and humbly appreciate it when reward is given for their achievements. They also gratefully acknowledge contribution from co-workers. These people also enjoy a balanced work and personal life.
Employment Vision: To be an employer of choice, and recognized internationally for top level human resource management, training programs, mentoring programs and employee solidarity.
ASA Team Philosophy
People in every workplace talk about building the team, working as a team, and my team, but few understand how to create the experience of teamwork, or how to develop an effective team.
Belonging to a team in the broader sense is a result of feeling part of something larger than yourself. It has a lot to do with understanding the mission and vision of the overall organization, and the objective of a particular project.
In a team oriented environment, you contribute to the overall success of the organization. You work with fellow members of the agency to produce successful results, even though you have specific tasks and you belong to a specific department, you are unified with other agency members to accomplish the overall objectives. The bigger picture drives your actions, and your job and its functions exist to serve this bigger picture.
With such a mindset, your work becomes an adventure, thrusting fulfillment into one's life.
Expectations, Context and Commitment
The ASA will provide job descriptions for remunerated and voluntary positions. The job descriptions will outline the duties and expectations for the role, and indicate the importance of that role within the context of the ASA's overall mission and vision. They will also include the ASA's commitment to the individual, and the individual's commitment to the ASA.
The overall objective of the job description is to articulate the areas for inspiration and innovation, and to assist as a creative directive in undertaking an exciting career.
Privacy Statement
Any personal information provided by you in the process of applying for a position within the ASA will be used for the purpose of matching your skills and experience to job opportunities. Personal information collected about you will be used solely for the above purpose, and will not be used for any other purpose or be disclosed to any other party without your prior consent.
Your personal information will be held by the Australian Space Agency in a secure electronic storage facility, and if necessary, in paper based records.
Search: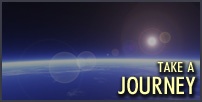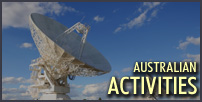 Find out what Australian scientists have planned as our future aerospace activities.
More

View Image Gallery

The Australian Space Agency has numerous amateur activities and associations that are open for community involvement. Join other enthusiasts and share the excitement of Space.
More